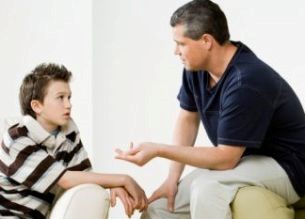 By Kathleen A. Matchunis, B.A., M.S., Certified Professional Coach
President of Connecting, Inc.
3 foolproof tips you can use to get your teen to put down their phone and talk to you
Do you feel like you are hitting your head against a brick wall when you try to talk to your teen? Do you get yes/no answers and an occasional grunt when you start a conversation?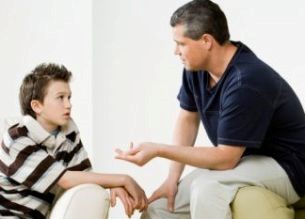 You are not alone and this is completely normal. Many parents face this dilemma. The key to a great conversation is simple. Ask better questions.
If you have or still work in the business world, you know there are questions you can use that elicit more of a conversation and cannot be answered with a yes or no response. They are called Open Ended Questions and they require more than a one word answer. In this article, I will outline a few great questions to get the conversations rolling as well as offering you my simple conversation cheat sheet for you to download. But before you jump in, there are a few games rules:
"An important observation to keep in check as well, is your own body language and tone of your voice when asking these questions."
TIP #1: Check your body language
Squinting of your eyes, pursing your lips, frowning, even standing while they are sitting, can keep your teen from engaging in a conversation even with the most well played open ended questions. So, be sure to sit down, eye level with your teen – and get ready to engage in a conversation like you would to a well-respected coworker or neighbor. Your teen knows you want to talk. Make it easy for them to know you wish to talk WITH them, not AT them.
Tip #2: Establish a good time to talk
Timing is the key. Choose a time when everyone is relaxed. Avoid barraging your child with questions. Talking to your teens shouldn't be a reenactment of the Inquisition. Use these open-ended questions to elicit your child's opinions and thoughts about current events, what is going on in his life, and their feelings about goals and hopes in the future.
And now, for the main tip you are here for. Questions. What can you say to open that dialogue?
Tip #3: Use great lead in questions
It's about the old -Who, What, When, Where, How, and a few others you may not have considered, coupled with what's going on. Try these out:
What (What do you think about ___________?)
How (How do you feel about what the teacher said?)
Where (Where do you see yourself in 5 years?)
Explain (Explain how I could use Instagram for my business.)
Describe (Describe the atmosphere at the party, in the classroom, at some other event.)
Tell (Tell me about a time when you were most proud of yourself.)
"Asking thought-provoking questions should begin when children are young, so they can learn how to be good listeners and express their opinions in an appropriate manner, but engaging kids at any age is always beneficial."
As your child ages, not only do they improve social skills during discussions, but also improve their grammar and vocabulary, which can help them improve academically.
Another important social skill which should be learned during discussions with family is that teens need to ask others questions instead of just answering questions. I often hear parents ask their teens how their day was without the teen reciprocating by asking how the parent's day was. In the outside world, this is considered self-centered and rude. Teens need to be made aware that the world doesn't revolve around them. Imparting this concept can be accomplished by having the parent ask, "Would anyone like to know about my day?" or "Would anyone like to know what happened to me at work today?"
Good conversation is the art of asking good questions and showing concern and empathy for the other person. This can be developed in children by having them ask the parent or siblings questions. Sometimes children feel self-conscious about speaking about certain topics. It is great to start these conversations in the car, with the door locked, going 60 mph. When kids are a captive audience and they do not have to make eye contact, it is amazing what they will share with you!
If you have trouble coming up with conversation topics, consider purchasing a set of cards from Amazon.com such as "Table Topics" or "Teen Table Topics" as a resource. A different family member can choose a card each time and be the conversation leader. It is surprising what you can learn about your child and what they can learn about you, when you truly engage them in conversation. You might find out how much you have in common or how different you are, but what is important is that you bonding and connecting with your child!
Author: Kathleen A. Matchunis, B.A., M.S., Certified Professional Coach
______________________________________________________
FREE GIFT OFFER
Download my "Foolproof Conversation-Starters for Parents" cheat sheet to jumpstart your conversations with your kids. Just go to www.connectinginc.net and select "Free Tools" to download your cheat sheet today! We only have our children for a limited time before leave the nest, so get started now!
ABOUT US
Connecting, Inc. is a business which provides academic and life coaching for students and parents as well as social skills coaching for teens, dealing with shyness and social awkwardness, including high-functioning teens on the spectrum. The mission of Connecting, Inc. is to facilitate the acquisition of skills leading to success in life. Visit our website at www.connectinginc.net or call me at 954 294 9708.
Like us on Facebook! And I am available for a 30-minute complimentary consultation. Let me know what's going on in the life of your teen. I'm here to help you reconnect.
https://reallifesolutionscounseling.com/wp-content/uploads/2020/07/Kathy-M-article-2.jpg
219
305
Laurie Shoats
https://reallifesolutionscounseling.com/wp-content/uploads/2015/04/real-life-solutions-logo-medium.png
Laurie Shoats
2020-07-05 16:30:10
2020-10-02 21:41:58
Three Foolproof Tips You Can Use To Get Your Teen To Put Down Their Phone And Talk To You By Kathleen A. Matchunis, B.A., M.S., Certified Professional Coach President of Connecting, Inc.