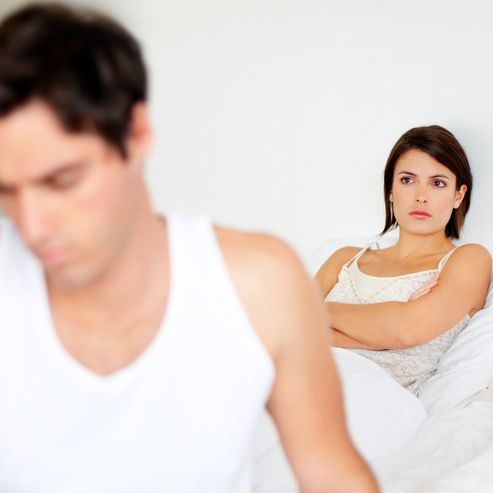 Insight into Why a Person Cheats
I have been a Marriage and Family therapist for over 25 years now. I have worked with countless couples and one of my current specialties is infidelity recovery along with helping my couples decide if they want to work through the infidelity or end the relationship. I am able to see firsthand, the inner thought process of why a person cheats and  consequently, am able to accurately report if there are common themes or not.
Well, I can accurately report that there definitely are commonalities as to why a person strays in a relationship. And you may be surprised to hear it is not always rooted in sex.
One of the main reasons my male clients cheat is because they no longer feel DESIRED by their partner. Ladies, if you are not making your partner feel desired and someone else is, then there is a risk of your partner going outside the relationship to get his needs met.
Now ladies, I am by no means putting blame on you. I hear all sorts of reasons why a woman no longer desires her husband/partner. I am simply stating that this is one of the most common things I hear from my male clients.
What I hear from my female clients as to the main reason they cheat can be summed up as them no longer feeling SPECIAL or getting the ATTENTION they want from their husband/partner.  Men, if you are not giving your wife/partner the attention she needs and another man is, again, that can be a slippery slope.
Now, many of you are thinking that people ideally would have self-control and be able to openly discuss concerns with their partner BEFORE cheating, and you are right! That is the ideal situation. Unfortunately, not everyone takes that path.
Are you in a situation where there is any form of infidelity?
Call me, let's chat.
Laurie Shoats L.M.F.T. (Licensed Marriage and Family Therapist)
954.802.1601
Real Life Solutions Counseling, Inc
https://reallifesolutionscounseling.com/wp-content/uploads/2013/01/Intimacy-FINAL.jpg
493
493
Laurie Shoats
https://reallifesolutionscounseling.com/wp-content/uploads/2015/04/real-life-solutions-logo-medium.png
Laurie Shoats
2016-07-21 18:31:24
2017-02-02 15:16:25
Insight Into Why a Person Cheats- Real Life Solutions Counseling, Inc.